May 2022: The AUTODAN and iBECOME projects are happy to announce their participation at the EU Green Week conference with a joint online workshop titled "Intelligent Buildings supporting energy transition and EU Green Deal".
The event will be hold on the 31st of May 2022 (10-12 CEST). You can register for free here.
More info about the two projects:
Auto-DAN is a 48 month Horizon 2020 project which aims to enable homes and small businesses across the EU to optimize their energy consumption and provide an assessment of the live energy performance of a building which takes into account the quality of appliances/systems installed, user operational habits and the smart readiness of a building.
iBECOME is a 42 month Horizon 2020 project which aims at demonstrating a combination of novel technologies and new business models in the form of a virtual Building Management System (vBMS) for optimizing buildings energy performance and comfort conditions, while reducing the operational costs by leveraging demand response. 
Agenda of the event available here.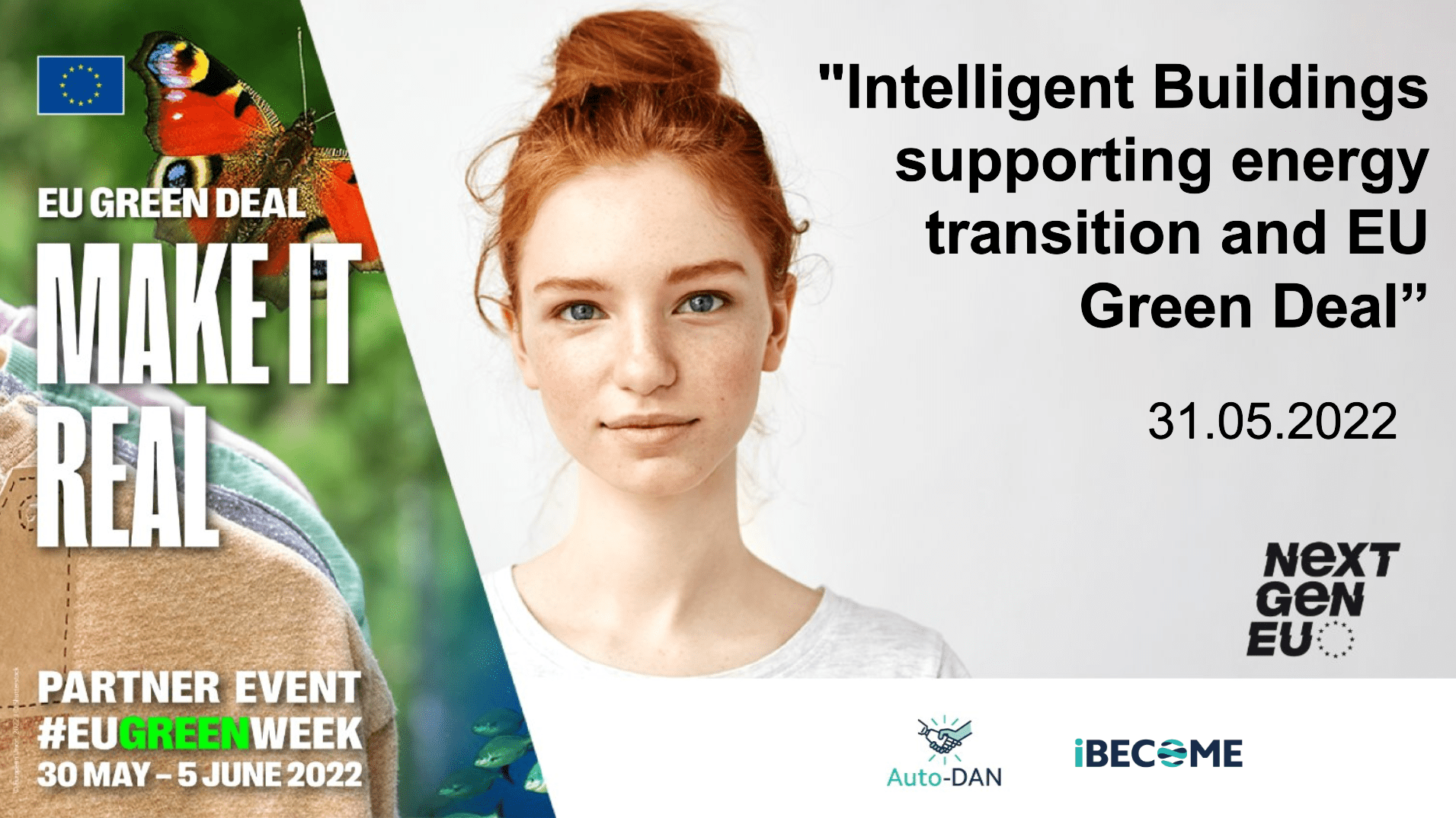 April 2022: Be sure to check out the latest Auto-DAN project newsletter. This edition introduces us to CiviESCo, one of our consortium members based in Italy. In addition, we highlight the Palazzo Terragni demonstration site, which is based in Lissone, Italy. The newsletter is available in our downloads section.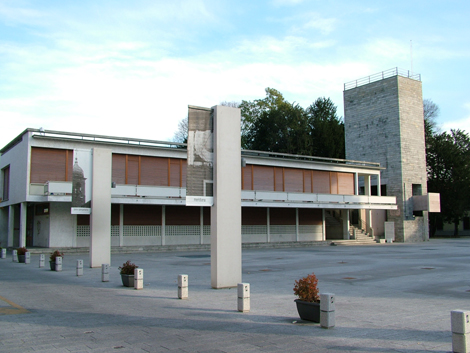 March 2022: The Auto-DAN project held our third whole consortium meeting, which was hosted by IES R&D and held in Dublin on March 30th and 31st, 2022. The meeting, which corresponded with the end of the project's first reporting period was attended, both in person and virtually by all members of the consortium. In addition to having many important project related discussions, the meeting also enabled partners to visit one of our demonstration sites, namely the Greenogue and Aerodrome Business Map in Dublin, Ireland. It was fantastic to have the project partners meet in person and collaborate together after implementing the first 18 months of the project virtually.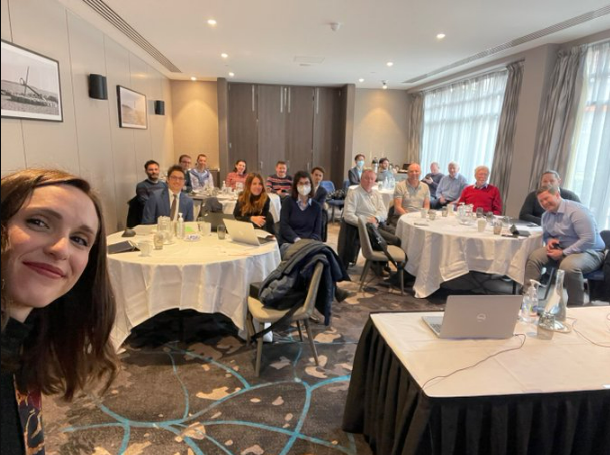 As part of the 2021 EU Sustainable Energy Week, the Auto-DAN project, in partnership with our sister project SATO took part in a virtual event. The AI2 for Self-Assessment of Building Energy Performance introduced both of these H2020 funded project, while the SATO team presented their progress to date. In support of Auto-DAN's co-design framework we carried out a workshop aimed at soliciting feedback regarding potential end-users perception of various user engagement dashboards. In case you missed the event you can watch the video below.